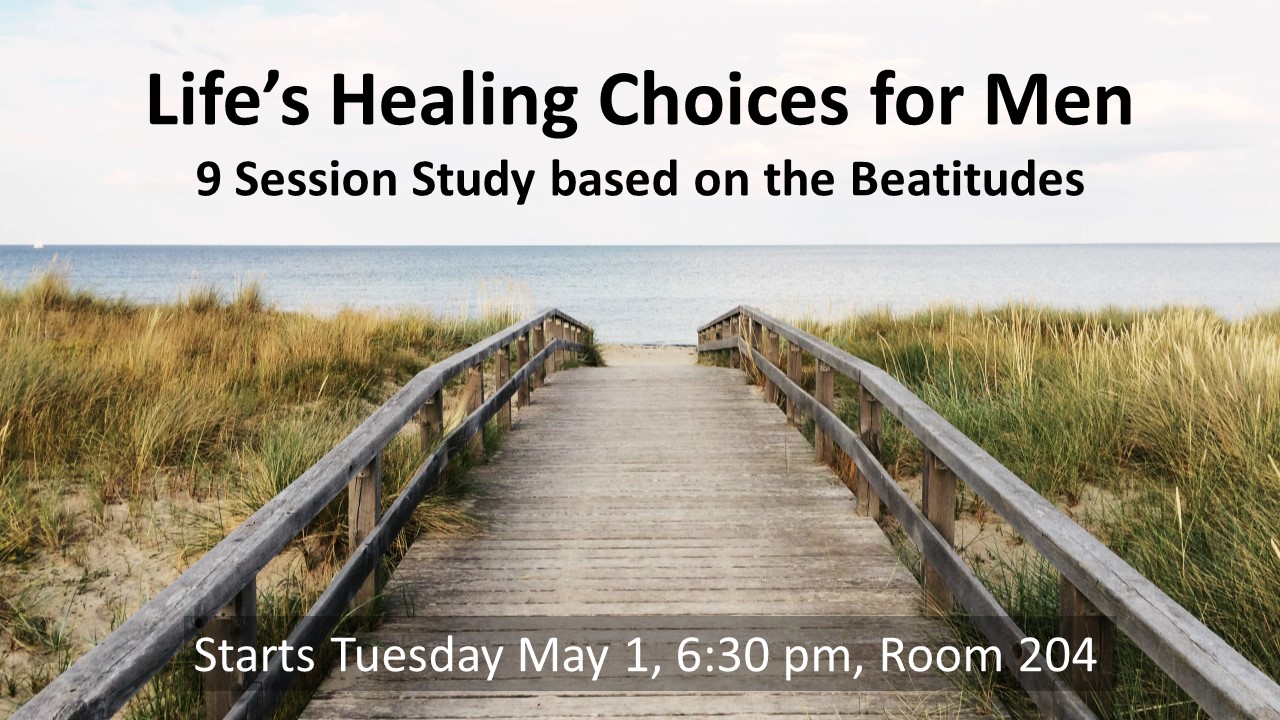 Life's Healing Choices
May 1st - June 26th, 2018
$23
We've all been hurt by other people, we've hurt ourselves, and we've hurt others. And as a result, every single one of us ends up with some sort of hurt, hang-up, or habit. But the question we all face is, where do we go from here?
Following the Beatitudes from Jesus' Sermon on the Mount, this bible study series teaches the fundamental steps in recognizing and releasing our hurts that keep us from finding real answers, real hope, and enjoying God's promises.
Eight life-changing sessions taught by Pastor Rick Warren on DVD, will take you step-by-step through the recovery and self-discovery process. Includes questions, memory verses, practical application, and more.
Sessions include:
Admitting Need - The Reality Choice

Getting Help - The Hope Choice

Letting Go - The Commitment Choice

Coming Clean - The Housecleaning Choice

Making Changes - The Transformation Choice

Repairing Relationships - The Relationship Choice

Maintaining Momentum - The Growth Choice

Recycling Pain - The Sharing Choice
This class FOR MEN ONLY will be held at Essex Alliance Church, 37 Old Stage Rd., Essex Jct., VT on Tuesday evenings, May 1 thru June 26, 2018, 6:30 - 8 pm, in Room 204/206.
Book and study guide are $23. For more information contact Steve at 802-363-1069.
Middle School Summer Camp Trip
August 11th - August 15th, 2018
$475
When: August 11-15th
Where: Saranac Lake, a Younglife Camp
Cost: $475 (this covers transportation to and from camp as well as all activities while at camp)
After your registration is complete, an email will be sent to you with all the necessary forms. There is a $100 deposit due at time of registration to secure a spot.
Have Questions? Contact Grady: grady@essexalliance.org